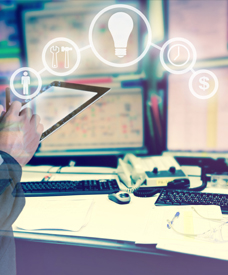 Our company as the exclusive Hungarian representative of the Czech AMiT s.r.o. and ENIKA s.r.o, provides the devices and solutions needed for the implementation of intelligent buildings.
Although we cover the whole building control palette with our portfolio, it is important that certain solutions can be used to supplement already existing systems.
Main applications
Freely programmable wall-mounted controllers with RS485 bus, surveillance displays Wireless switches, lighting and shading products, sensors Wired or wireless LED drivers, digital or analog signal transmission Intelligent mechanical control and control devices, solutions Energy measurement and management systems Complete building management systems, even with mobile insight and intervention device
If you are interested in the detailed description of the design of intelligent buildings or if you have a specific task to be solved in connection with this topic, please contact us or view our wired and wireless product range.